Types of Dental Implants and Choosing the Right One for You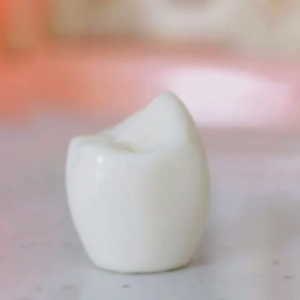 Dental implants in Cranford is the commonest form of tooth replacement. They are designed to look and feel like your natural teeth and can last a lifetime with proper care. In a previous blog post, we discussed how can dental implants improve your smile & oral health. However, in this blog post, we will understand the types of dental implants and how to choose the right one for you.
If you are considering a dental implant or All on four in Cranford, it is best to gain insight into which type of dental implant is most suitable for your individual needs.
Lukenda Dental Clinic will help you explore the different types of dental implants, as well as the benefits and drawbacks associated with each.
Deciphering Different Types of Dental Implants in Colonia:
Depending on your needs and budget, several types of dental implants can be recommended to you by the dental implant dentist in Cranford . There are three main types of dental implants available today: endosteal, subperiosteal, and mini-implants. Let's break each down in greater detail to help you decide which type is right for you.
Endosteal Implants:

Endosteal implants are the most generally used implants today and involve surgically inserting screws or cylinders into the jawbone where teeth are missing. These implants can be used to support a single tooth, several teeth, or a full set of teeth that have been replaced with a bridge or dentures.

The biggest benefit associated with endosteal implants is that they provide superior strength and stability when compared to other types of implants. They also look and feel like your real teeth.

However, because they require surgery to insert them into your jawbone, endosteal implants can be expensive and time-consuming to install.

Subperiosteal Implants:

Subperiosteal implants involve placing a metal frame onto the jawbone beneath your gums before adding artificial teeth on top. This type of implant is beneficial for those who do not have enough healthy bone in their jaw for endosteal implants; it does not require extensive surgery as an endosteal implant does.

That said, subperiosteal implants tend to be less stable than other types due to their reliance on gum tissue for support; they may also cause discomfort when eating certain foods due to their lack of integration with your jawbone.

Zygomatic Implants:

This type of implant is an alternative to traditional dental implants and is used when the jawbone cannot support a standard endosteal implant. Zygomatic implants rely on the zygoma bone, which is located in the upper jaw and cheek area, to provide support and stability.

This type of implant requires an experienced dentist with specialized training, as it can be more difficult to install. It may also require longer healing times due to its use of a different bone than traditional dental implants.

So if you are looking for ' Zygomatic dental implants near me in Cranford, ' contact Dr. Richard Lukenda at Lukenda Dental Clinic for the best care.
Dental Implants Near Me in Colonia:
Dental implants and All on 4 in Colonia are an increasingly popular way to restore lost teeth, and there are several different types available today! Ultimately it's up to you and your dentist to decide which is the right implant type for you based on factors such as budget, lifestyle needs, medical history, and age.
If you are searching for a dental surgeon near me in Rahway , Cranford, and Colonia', then look no further than Dr. Richard Lukenda, a dental implant dentist, in Colonia, for the best care available. For more, browse through our website or call us at 732-428-4080 right now!