Why Should You Visit a Dental Implant Professional?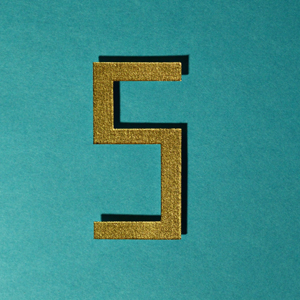 You have done your homework on dental implants, and you feel confident about the process, but did you do the same research on the type of dentist you should consult? The dentist you visit plays a key role in offering you the best results! Therefore, it is essential to consult with a trained professional. Dental implant professionals specialize in restoring and placing dental implants, which can significantly improve your quality of life. In our previous blog, we have explained 3 tips to take proper care of dental implants in Linden. Read along 5 reasons to visit a dental implant professional.
5 Reasons to Visit Dental Implant Dentist in Cranford:
Here are the top five reasons why you should visit a dental implant professional:
Planning:

Once it is determined that dental implants near you in Cranford are right for you, your implant professional will plan out a personalized treatment plan. This plan will include a timeline of when each phase of treatment needs to be completed and what materials and techniques need to be used for successful outcomes.

Expertise:

A dental implant professional has the experience and expertise to provide the best advice on whether or not you should consider getting dental implants. He/she will assess your situation and discuss all options available to you, including non-surgical alternatives if appropriate.

Precision:

The success of your dental implants depends on precision planning and execution throughout every step of the process from placement of the implant itself to restoration using crowns or bridges. Our dentist office near you in Clark uses advanced technology such as 3D imaging and computer-guided design in order to ensure precise results every time.

Comfort:

Experienced professionals have the skills and expertise necessary to ensure that the process is comfortable for patients from start to finish. From taking x-rays and models of your teeth before treatment begins to providing anesthesia during surgery, the team at a good implant practice will make sure you're always comfortable throughout the entire process. They also offer post-operative care such as pain management.

Results:

When done correctly by an experienced professional dental implant dentist in Cranford, dental implants can last a lifetime with proper maintenance and care giving you back your confidence in eating, speaking, smiling, and enjoying life without worrying about missing teeth or ill-fitting dentures! With today's advanced technologies, it is easier than ever for patients to get natural-looking results that look just like their own real teeth!
Dental Implants Near Me Cranford - Do You Need It?
When considering any type of oral surgery or tooth replacement procedure, such as dental implants in Colonia, it is crucial to consult with an experienced professional who specializes in this field so that you can get accurate information about your individual situation as well as expert guidance throughout each step of the process!
Conclusion:
A good implant dentist such as Dr. Richard Lukenda provides dental implants in Cranford that can help ensure that your outcome is both safe and successful! With this kind of expertise behind you, there's no reason not to explore all options available when it comes to restoring missing teeth with innovative solutions such as modern-day dental implants!