Invisalign Treatment in Clark, Garwood, Cranford, Winfield, Colonia, Rahway, Kenilworth, Scotch Plains, Linden
Invisalign is an advanced orthodontic option that has changed the aspect of dentistry. If you're considering orthodontic treatment to enhance your smile but don't want metal braces, then Invisalign is an ideal choice for you.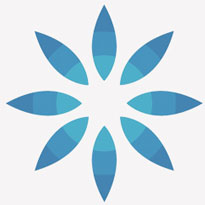 Invisalign is a clear brace that takes a modern approach to straighten your teeth. These aligners are made up of smooth, comfortable, and invisible plastic material that needs to wear over your teeth. Clear Braces Treatment uses a computer-generated mold to realign or correct teeth that are growing in an incorrect direction. After the completion of Clear Braces Treatment, patients will be left with a beautiful and confident smile.
What is Invisalign?
Invisalign is a type of clear braces that used to straighten your teeth. It is custom-made aligners that need to be interchanged every two weeks for a period of six to eighteen months, depending on the severity of the misalignment.
Candidates for Invisalign Treatment in Clark, Garwood, Cranford, Winfield, Colonia, Rahway, Kenilworth, Scotch Plains, Linden:
The ideal candidate for an Invisalign Treatment must not have any serious dental issues which require advanced treatment methods. And must be willing to follow instructions and guidelines of Invisalign treatment. If the candidate is having cavities or gum disease, our dentist recommends having restorative treatment, before moving to an Invisalign treatment.
Our cosmetic dentist in Clark recommends Invisalign clear braces for teenagers and adults who have crooked and misaligned teeth. Generally, Invisalign treatment is used to correct the following:
Crowded Teeth
Crooked Teeth
Gap Teeth
Protruding Teeth
Over Bite
Under Bite
Cross Bite
Why Clear Braces?
Invisalign clear braces are invisible, and no one can be aware that you're wearing an Invisalign. It provides more flexibility than metal braces. You can remove Invisalign Clear Braces when you want to eat, drink, brush, and floss. It's an advanced metal brace that is made from SmartTrack material that helps you to get the smile you want up to 50% faster. The most important thing about Invisalign is that it is approved by the Food and Drug Administration to sell and market Invisalign.
How Invisalign Work?
Once we determine that you're an ideal candidate for Invisalign Treatment in Clark, Garwood, Cranford, Winfield, Colonia, Rahway, Kenilworth, Scotch Plains, Linden, we take records of you that include:
Photograph of your teeth
Digital scan of your teeth
Digital X-Rays
Once these records are received, our Dentist, Dr. Lukenda, uses an advanced 3D Computer Imaging Technology, to create a detailed plan on how to move your teeth to the desired position. Once it's done a series of Invisalign trays are made that take four weeks from the time of impression. Once our dental office in Clark receives the Invisalign trays, we will start the teeth straightening process.
Invisalign trays need to be worn for two weeks at a time and designed in such a way that the teeth get slightly straight to 1/10 mm per tray. So that when you get a new tray, the teeth get slightly straighter than your previous teeth were. The clear braces put pressure on your teeth and move it slightly straight so that it matches the future trays. As you keep replacing your clear braces with time, your teeth will continue to move until they reach the final position.
Once the Invisalign treatment gets completed, it's time to celebrate your beautiful new smile. At this point, it's time for a retainer. These need to be worn full time for at least two months. So, your teeth do not move around after the completion of Invisalign treatment. Most Invisalign patients choose plastic retainers to look like an Invisalign tray.
Invisalign Benefits:
With the help of Clear Braces, Improvement of beautiful smile and health goes hand in hand. The Important benefits of Invisalign are:
Virtually invisible.
They are removable, making good dental hygiene an easier process.
Boost your confidence.
More comfortable.
Our Invisalign Clear Braces in Clark, Garwood, Cranford, Winfield, Colonia, Rahway, Kenilworth, Scotch Plains, Linden is dedicated to helping you in achieving your best smile. For more information about Clear Braces call us at (732) 428-4080 or visit our dental office in Clark.