Perfect your Smile With Cosmetic Dentistry in Clark, Garwood, Cranford, Winfield, Colonia, Rahway, Kenilworth, Scotch Plains, Linden
Thanks to the advancement made in dental technology, you are no longer trapped with the same smile you were born with. Our dental practice provides complete cosmetic care to provide you with a dream smile.
Depending on your current smile, cosmetic dentistry can help you to achieve your aesthetic goals, timeline and budget. A bright smile can make you believe confident. Our dental team will let you know about all the cosmetic options, you will be answered for all the questions you may have, and transform your smile!
Now it's Time to Share Your Desired Smile With the World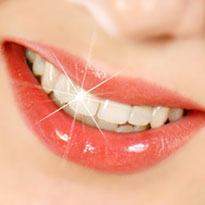 People choose cosmetic dentistry for various reasons to repair and fix a defect such as crooked teeth or incorrect bite, treat an injury or improve the overall appearance. As a result, the goal is to restore a beautiful smile. Apart from these reasons and for some other reasons, cosmetic dentistry has gained much importance in the dental profession over the years.
Common cosmetic dental procedures can be performed in order to correct discolored, misshaped, missing, chipped teeth and various other aesthetic problems. In some instances, cosmetic dentistry can also be used to reshape the teeth so as to correct all the aesthetic problems.
Do you need any aesthetic change required to improve your smile? or is it OK with the way it is? There are several ways to repair the imperfections of the smile as it can detract how you look and should be corrected. Here are certain instances which can tell you that there is a need to improve your smile.
A tooth that is of a different color than the teeth adjacent to it
Teeth that are discolored. Though it is very difficult to make out, but if you think your teeth are yellow in color
Teeth that are small or short
Teeth that go after your lower lip
If your gums show too much
Teeth that are crooked, crowded, and overlapped. This can be done with an Invisalign treatment.
Gaps in between your teeth
Missing teeth
These kinds of smile imperfections are generally noticed by others, as a result, if the imperfections are repaired then it can improve your smile and appearance.
Cosmetic Dentistry is The Solution to Achieve a Beautiful Smile!
If you are ready to go? Schedule an initial cosmetic consultation now. The first step when considering aesthetic dentistry is to ensure that you find a dental office near you so that you are comfortable and get the results that you desire. That told you first have to put some effort into finding the dental office where the dentist can make your dental visit a more comfortable one.
Consultation is the best way to get your questions an answer. Book an appointment with our cosmetic dentist in Clark, Garwood, Cranford, Winfield, Colonia, Rahway, Kenilworth, Scotch Plains, Linden. Our cosmetic dentist is qualified and dedicated to improving your smile.
Frequently Asked Questions on Cosmetic Dentistry in Clark, Garwood, Cranford, Winfield, Colonia, Rahway, Kenilworth, Scotch Plains, Linden.
Can Cosmetic Dentistry Improve the Health of My Smile?
Yes, cosmetic dentistry improves the health and visual aspects of your smile. Our cosmetic dentists provide cosmetic procedures that offer restorative improvement that can boost the health of your smile and improve self-confidence.