How to Pickout the Ideal Dentist for Dental Implants?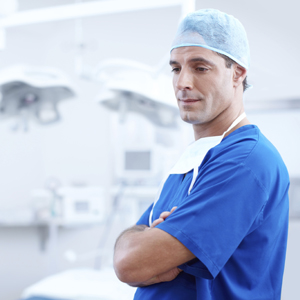 The best alternative option to dentures and bridges are dental implants. Dental implants are the finest tooth replacement options right now. If you have uneven/crooked/missing teeth affecting your smile, a dental implant can solve your problem. In our previous blog, we have explained 4 ways to choose the right dental implant dentist in Colonia. But to get the best result, you have to choose the dental expert who is known for affixing dental implants in Kenilworth or any other locations near you.
3 Ways to Choose the Best Dental Expert for Your Dental Implants in Scotch Plains:
The entire treatment of dental implants in Linden or elsewhere can be heavy on your pocket. So, make sure you choose a dentist whose treatment is worth the investment. To help you choose a reliable dental implant dentist in Kenilworth and other locations, we've listed down some essential points that you should follow while finalizing your dentist.
Check the Dentist's Background & List of Services Offered:

You cannot choose anyone as your dental implant dentist in Cranford or any other location without carrying out an essential background check. Look for information regarding the dentist's educational background, training hours, testimonials from previous patients, the list of services offered, etc., to form a clear idea. Then decide whether to proceed with his services or not. You can discover all the required information on the clinic's website, so remember to check it thoroughly.

Ask Acquaintances for Recommendation:

With dental implants becoming an increasingly common dental procedure, you can easily find an acquaintance that has undergone dental implant surgery. You can reach out to them seeking recommendations for good dentists known for their treatment of dental implants in Linden.

Ask Questions on The Consultation Call:

If you've decided to book a consultation with a dental implant dentist in Colonia or any other location, make sure you ask as many treatment-related questions as you want till you're satisfied. If you have reviewed his website to check his credentials, you can ask relevant questions to solve your doubts, if any.
Besides these points, you can look for a dentist who is continuing his education experience to stay informed of the latest developments in the field.
Conclusion:
Perform a google search with the following keywords: "dental implants near me in Scotch Plain" or "dental implants near me in Linden". You will discover Dr. Richard Lukenda at Lukenda Dental Implant and General Dentistry at the top of the search results. If you want dental implants to be done by a trustworthy dentist, book a consultation with Dr. Richard Lukenda. He works at the Lukenda Dental and has expertise in carrying out successful dental implants surgery. He serves the regions of Garwood, Cranford, Winfield, Colonia, Rahway, Kenilworth, Scotch Plains, and Linden. For more information call us at 732-428-4080 and schedule an appointment today.