Why Should You Hand-Pick Dental Surgeon for Affixing Dental Implant Cranford?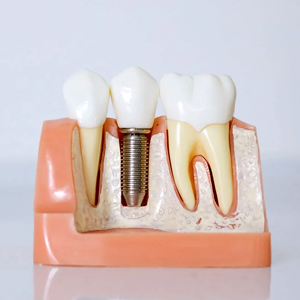 If you live in Cranford and have unfortunately suffered from tooth loss, there are things you can do to overcome the issue. One of the best solutions is replacing your missing teeth at Lukenda Dental, one of the best clinics specializing in dental implants in Cranford. Dr. Richard Lukenda is an expert dentist in the area providing the best implant treatment.
What Are Dental Implants?
Dental implants are sturdy prosthetics, and they give you the comfort and structure closely resembling a natural tooth.
Can Anybody With a Missing Tooth Get a Dental Implant Fitted in Colonia?
Only an expert dental surgeon can say if you are a good candidate and healthy enough for this minor dental surgery procedure. If you're thinking about dental implants treatment here are 4 reasons to consult a dental surgeon near you in Cranford. Most surgeons will check if you are a non-smoker and your lifestyle conditions. You need to undertake an X-ray to examine if your gums and bones are in good condition.
Why Must I Consult an Dental Surgeon in Cranford and Not the Local Dentist?
Your local dentist is excellent at keeping your teeth in good condition. But a dental implant process is slightly more complex. Your dental surgeon near you in Scotch Plains will:
1. Have the Knowledge:
Dental surgeons are not just qualified in dental sciences; they also have specialized medical training after a postdoctoral degree to be certified as an oral and maxillofacial surgeon. The training takes more than four years to complete.
2. Have the Expertise:
Dental surgeons near you in Linden are efficient at performing jaw surgery and placing implants for single and multi-tooth replacement. They are experts in advanced techniques using the finest technology to give you the best treatment. They are equipped to face any medical exigencies during the procedure.
3. Have Greater Skill Levels:
Dental surgeons are amongst the most qualified, knowledgeable, and skilled of all dental professionals. They offer high standards of treatment, and you can be sure of excellent results.
4. Possess Training and License to Administer Anesthesia:
Besides being trained in specialized surgery, dental surgeons are licensed to give anesthesia. While performing the dental implant treatment in Linden, they don't need to have an anesthesiologist to help them. An oral surgeon will have emergency airway equipment, breathing tubes, and emergency drugs in the surgery. But these are not required often.
Conclusion:
It would help if you looked online for the "best dental surgeon near me in Cranford" to take care of your missing tooth. You will immediately find Lukenda Dental where Dr. Richard Lukenda practices in your results. The dental center serves areas like Cranford, Colonia, Kenilworth, Linden, and Scotch Plains, Rahway, Winfield and Garwood. Seek an appointment with the dentist today and get the best dental treatment.