Four Profound Reasons To Consult a Dental Surgeon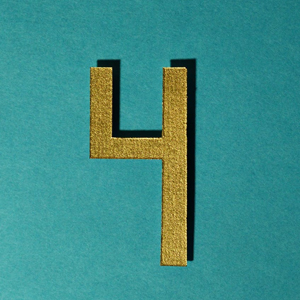 It is time to instill the significance of routine dental care so that various dental issues can be discovered earlier and treatment can start to curb their further development. A visit to an experienced and reputed dental surgeon near Clark and neighboring areas like Cranford, Garwood, Colonia, Winfield, Kenilworth, Rahway, Linden, and Scotch Plains will help in quick detection of serious dental issues.
Dr. Richard Lukenda is a renowned dental surgeon at Lukenda Dental Implant and General Dentistry. A visit to the dental surgeon in Garwood during dental emergencies will help in keeping many dental troubles at bay. Discover why routine dental care is important by reading what is given below.
Here Are 4 Few Profound Reasons To Consult a Dental Surgeon.
1. Discover Cavities:
These tiny, little holes occur in the teeth due to poor dental hygiene. Regular brushing and flossing can keep this problem away but many times, brush cannot reach the hidden areas in the dental cavity. It results in buildup of plaque, tartar, and finally cavities. A regular visit to the dental surgeon can help discover them and get a quick treatment.
2. Oral Cancer Detection:
Many times, an unhealthy lifestyle leads to health ailments such as oral cancer. Smoking cigarettes, too much alcohol, and not following proper dental care regimen are the major culprits. There may be no warning signs, so only a regular visit to the dental surgeon is the quickest way to detect the problem. Oral cancer is curable if spotted before its advance.
3. Discover Gum-related Diseases:
Another problem that gets quickly discovered when a person goes for a regular dental consultation is gum-related problems. It is a serious issue because it progresses silently. It usually occurs due to excessive plaque and tartar buildup. Infection sets in the gum tissue resulting in bleeding. If the issue is left unattended, it can affect the bones responsible for keeping teeth in position.
4. Lymph Nodes Swelling:
When visiting a dental surgeon near you in Clark, some additional checks will be performed involving neck, head, and the lymph nodes under the jaw. It is necessary to get regular dental check-ups done to see if there is swelling in lymph nodes or there are signs of major health issues. Swelling in lymph nodes may indicate other health issues and the surgeon may suggest additional tests.
Visit a Dental Surgeon Near You in Clark:
All these reasons necessitate regular visits to a seasoned dental surgeon in Linden like Dr. Richard Lukenda who practices at Lukenda Dental Implant and General Dentistry. The dentist serves locations which include Garwood, Linden, Cranford, Colonia, Rahway, Winfield, Scotch Plains and Kenilworth. Arrange an appointment without any delay.