What You Must Do In Case Dental Emergencies Occur?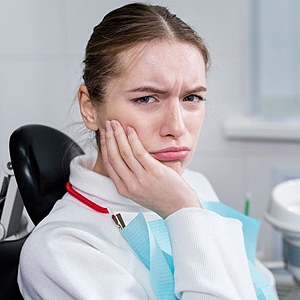 Are you asking this question to yourselves: "How to find an emergency dentist near me"? Whether you're in a dental emergency or preparing to face one, you should know where to go. It keeps you away from panicking and gives you a sense of support.
However, before you could visit an emergency dentist, you should take some initial steps. You should also decide whether it's an emergency or not. If you need an idea about the steps to be performed during a dental emergency, read along. You can visit an emergency dentist like Dr. Richard Lukenda who practices at Lukenda Dental. But handling the situation is important too. So, let's begin.
What Is A Dental Emergency?
If you're unable to treat or handle a dental problem at home, it's a dental emergency. Some common examples can be knocked off the tooth, unbearable toothache, or bleeding. Below you will find some dental emergencies which are customary.
Some Habitual Dental Emergencies & Certain Steps To Be Performed In Such Situations:
1. Toothaches:
In case of toothaches, use water that is lukewarm and cleanse your mouth. If there's swelling, use ice on the outer side of your cheek. If the pain is unbearable, reach out to emergency dental expert Dr. Richard Lukenda.
2. Cracked and/or Broken Tooth:
Cracked tooth:
Get some lukewarm water and rinse your mouth. To prevent swelling, cold press the area. Visit the dentist ASAP before the problem becomes major.
Broken Tooth:
Gather and clean the pieces of a broken tooth, in case of swelling, use the cold press. And if there is a lump and redness in the flesh, meet the dentist ASAP.
3. Loss of permanent tooth:
In case of a knocked tooth, find the tooth, if possible. Wash the tooth and preserve it in a cup of milk. Visit the dentist immediately. There are chances you can save the tooth.
4. Mouth Bleeding:
Check for the cause of bleeding. If it's due to hard brushing, change your brush and brushing habits. And if the source is unknown, contact your dentist. It's because unknown bleeding can indicate a chronic disorder.
Emergency Dentist Near Me:
If you're tired of searching the above phrase, connect with Dr. Richard Lukenda now. He runs Lukenda Dental which provides multiple dental services. You can get reliable treatment and include emergency dental treatments as well. You can check customer reviews here.
Takeaway:
Here are the locations Dr. Richard Lukenda accepts patients from: Cranford, Garwood, Winfield, Colonia, Rahway, Kenilworth, Scotch Plains, Linden and Clark.
If you are in any of the above locations and want emergency dental treatment, call now!