Invisalign vs Braces: A Few Things About Teeth Realignment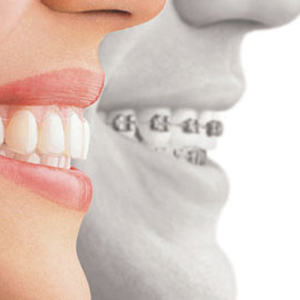 If you are looking forward to straightening your teeth and enhancing your smile, clear braces or Invisalign can help you achieve that. Invisalign can help in solving the issues associated with an overbite, crossbite, underbite, gap between the teeth, crooked teeth and overcrowded teeth. In our previous blog, we have explained 5 smile flaws that Invisalign in Linden can fix. Invisalign is like a plastic tray that can be removed anytime and does not contain any brackets or wires. To gain a better understanding of clear braces and Invisalign, read on.
Clear Braces in Linden, Scotch Plains and Colonia:
Metal braces are typically made of high-grade stainless steel consisting of metal brackets, a thin metal wire that connects the brackets and a rubber band to hold the wire. Ceramic braces or clear braces in Linden on the other hand are similar to metal braces except that the brackets are made of plastic or ceramic with a white archwire. Clear braces are fixed on your teeth rather than serving like temporary trays . Clear braces to realign the teeth are generally expensive but the aesthetic side of it inspires to wear them with confidence.
Invisalign in Linden, Scotch Plains, and Colonia
Invisalign is made of acrylic resin that is transparent and aesthetically invisible. Invisalign in Scotch Plains needs to be removed each time you eat food and you must wear them for 18-20 hours per day for best results. These aligners are changed every 2 to 3 weeks, thus guaranteeing the results that you are vying for. Though one of the most comfortable treatments, Invisalign is not recommended in severe realignment cases.
Conclusion:
You can book an appointment with a dental surgeon near you in Cranford Dr. Richard Lukenda and see for yourself if you are a good candidate for braces or Invisalign. Lukenda dental provides services in Garwood, Winfield, Cranford, Linden, Kenilworth, Rahway, Kenilworth, and Scotch Plains. In most cases braces and Invisalign provide similar results. But, in complex scenarios, braces provide a better result. If you prefer a least noticeable teeth aligner with mild teeth movement and have your food without restrictions, Invisalign will be a better choice.
On the other hand, if you are looking for a complex teeth alignment and an economic treatment option, braces are for you.