5 Smile Blemishes Invisalign Could Fix Which You Were Not Conscious Of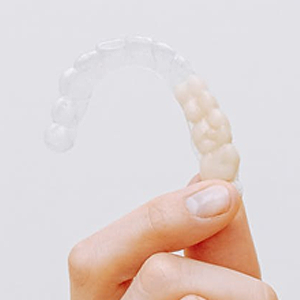 Invisalign in Clark is an effective replacement for braces. It's invisible, more convenient, and gets the job done quickly. Do you know what smile flaws can Invisalign help you cure? How do you locate the best dentist for Invisalign treatment in Clark? Well, if you don't and are curious to know, read along.
Down below, you'll find the essential details regarding Invisalign in Garwood and five smile flaws it can rectify.
What is Invisalign?
Invisalign are removable and virtually invisible aligners that are customized for your teeth. Such aligners help your teeth slowly move to the desired position by constantly putting pressure. Every two weeks, you need to replace the Invisalign with a new one to achieve the best smile.
5 Smile Flaws That Invisalign Can Fix:
Here are the smile issues Invisalign in Cranford can help you fix: -
1. Overcrowding:
Overcrowding is a condition when you either have misaligned or crooked teeth. This condition can make it hard for you to maintain oral hygiene. People with overcrowded teeth are unable to either brush or floss their teeth correctly.
Also, the food gets stuck within the wedges causing cavities. But you can treat this with Invisalign in Winfield. It'll help your teeth get enough space to stand straight.
2. Underbite:
Underbite can affect your smile in a poor manner. It's a condition when the lower jaw stays ahead of the upper jaw. It can affect chewing and speaking abilities. The good news is: Invisalign in Colonia offers a good relief to patients suffering from underbites.
3. Crossbite:
Crossbite is another enemy of your smile. In this condition, the upper set of teeth fits inside the lower one making it hard to chew food. However, with the right guidance and Invisalign in Rahway, you can get rid of this problem. Contact our Clark dentist, Dr. Richard Lukenda at Lukenda Dental for deeper insights.
4. Overbite:
Overbite is a type of malocclusion wherein the upper set of teeth goes past the lower ones. It's another condition you can treat with Invisalign in Kenilworth.
5. Gapped Teeth:
When there's spacing in your teeth, it's termed gapping. Gapping can make your smile look weird. Fortunately, you can get it dealt with using Invisalign in Scotch Plains.
Who Can Help You With the Best Invisalign Treatment in Linden?
Richard Lukenda at Lukenda Dental can. Dr. Richard Lukenda has years of experience in the dental industry and has spent countless number of hours in training. So, you can expect the best treatment. Also, Dr. Richard Lukenda treats patients from all the below cities: -
Garwood
Cranford
Winfield
Colonia
Rahway
Kenilworth
Scotch Plains
Linden
So, if you're in any of the above localities, contact Dr. Richard Lukenda for a reliable Invisalign treatment in Clark. For more information call us at (732) 428-4080 and schedule an appointment today.