Emergency Dental Implants: What to Know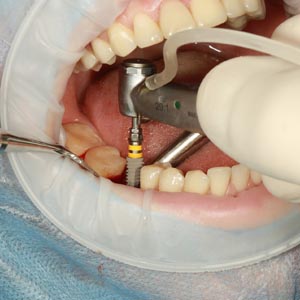 When you abruptly injure or lose a tooth, it can cause a lot of anxiety. In such situations, you might seek an emergency dentist. Sometimes, you lose more than a few teeth in an accident. The good news is that emergency dental implants can permanently replace your lost teeth in one day.
While some people may think of dental implants as something to consider in the future; they are actually an excellent option for those with dental emergencies. In our previous blog, we have explained 6 advantages associated with emergency dental implants in Linden. Here we have explained why emergency dental implants are helpful and when you should consider them.
What are Emergency Dental Implants?
Emergency dental implants are a form of restorative dentistry that uses titanium posts to replace missing teeth in your mouth. They act as anchors that hold artificial teeth in place, restoring your natural smile and bite.
Unlike traditional dentures or bridges, which require multiple visits over a period of months, emergency dental implants by a leading dental implant dentist in Linden can be completed in one day with minimal pain and discomfort.
When Do I Need Emergency Dental Implants?
If you have a missing or severely damaged tooth due to trauma or decay, then emergency dental implants may be your best option. The process begins with a consultation where a dental surgeon near you in Linden will evaluate your oral health and determine if you need an implant or if another restorative option would work better for you. It is important to discuss all your options thoroughly before proceeding with any treatment plan.
What Are the Benefits of Emergency Dental Care in Linden?
The primary benefit of getting emergency dental care in Linden is that it restores your natural smile quickly and easily. This means less pain and fewer follow-up appointments compared to traditional restorative treatments like bridges and crowns.
And since the titanium post acts as an anchor, it can help prevent more damage from occurring in the future by providing extra stability to weakened teeth. Apart from dental implants near you in Linden, they also provide improved comfort over traditional dentures since they do not require adhesives or frequent adjustments like dentures do.
Dental Implants Near You in Linden:
Emergency dental implants offer a great solution for those who experience severe tooth pain or trauma due to decay or other issues. They are quick and easy and provide long-term stability so that your teeth stay healthy for years to come. Instead of wasting your time looking for an emergency dentist near you in Linden, you can directly connect with the expert Dr. Richard Lukenda. For more information about dental implants call us at 732-314-7297 and schedule an appointment today.