Everything You Need to Know About Emergency Dental Implants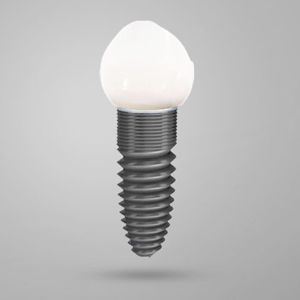 Visiting the dentist twice a year for basic oral care is suggested. But what happens if you have a dental emergency? When it comes to your teeth and mouth, an emergency might strike when you least expect it. As a result, you may require emergency dental implants. It's critical to find an emergency dentist, you can trust. In our previous blog, we have explained everything regarding emergency dental implants in Cranford. However, if you require emergency dental implants, the dentist must be available as well to provide the services right away. Read on to learn more about emergency dental implants from below.
What are Emergency Dental Implants?
An emergency dental implant is an embed that is affixed following a tooth break or tooth knockout. Dentist will take out the tooth, set the implant in the socket. Then they will introduce a crown which is temporary. They will affix the super durable crown after a couple of months when the embed balances out and bonds to the jawbone.
Emergency dental implants pave the road to a better smile. These sorts of inserts are normal for teeth and can be inserted at any place in the mouth.
Look for the finest 'emergency dentist near you in Linden' or 'the best dental implants near me Linden' on the internet. Filter the best emergency dentist who provides dental implants, from the top search results. The best emergency dental implant dentists in Garwood, Cranford, Winfield, Colonia, Rahway, Kenilworth, Scotch Plains, and Linden is Dr. Richard Lukenda.
Factors That Enable a Candidate to Choose Dental Implants in Cranford:
Not everyone can choose to do the same-day emergency dental implants in Cranford. The following are some of the elements that go into determining whether or not you're eligible for the procedure.
The presence of good bone mass
The existing teeth are in good shape
Gums that are healthy
Overall good health
3 Factors Your Ineligible for Emergency Dental Implants in Colonia:
Periodontal disease
Tooth decay
Infection symptoms
6 Advantages Associated With Emergency Dental Implants in Linden:
Gives Life Another Chance:

Your emergency dentist places the missing smile back in its place. Thus boosting one's self-esteem and confidence.

Stops Bone Loss, Gum Decay, and Related Infections:

Your emergency dentist who offers emergency dental care in Linden provides new teeth. This immediately gives no room for bone loss, gum decay, and connected infections.

Makes Your Mouth Feel Good:

Emergency dental implants look and feel the same as natural teeth.

Has a Lower Treatment Time:

Since it happens right away, you won't need to hang tight for the subsequent stage.

Stops The Surrounding Teeth From Getting Loose:

If a tooth is lost and the socket remains empty, the surrounding strong teeth stop losing out their strength. Emergency dental implants in Linden avoid this from happening.

Lessens Future Dental Work:

Avoids more visits to the dental specialist and medical procedures later on.
Who Is the Finest Dental Implant Dentist in Linden?
If you live in or around Cranford, Garwood, Colonia, Winfield, Rahway, Scotch Plains or Kenilworth and are searching for the best dental surgeon near you in Linden consider Dr. Richard Lukenda at Lukenda Dental: Implant and General Dentistry.
Dr. Richard Lukenda provides the finest service when it comes to dental implants near you in Linden. Lukenda Dental will show up on top in your search results. Dr. Richard Lukenda and his seasoned team provides the finest emergency dental implants as well as great general dentistry service. Browse through our website of Lukenda Dental: Implant and General Dentistry or call us at 732-428-4080 to gather more information.