What Are Same-Day Dental Implants and Are They Right for You?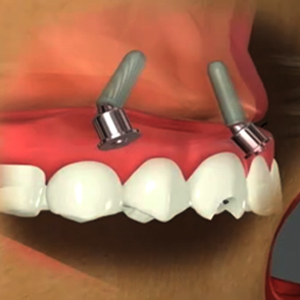 Are you having excruciating pain with your missing teeth? Or maybe you lost a tooth recently and you are flaunting a not-so-perfect smile. Now, when you have a sudden gathering or an event to attend, you really can't be there with a missing tooth. So, head to the dentist office for the implants. Lucky news for you, there is an option to get your pearly white teeth right before you head for the party. The same day dental implants have gained a lot of popularity in the world of orthodontics. While the usual implants may take months for you to recover and the process involves many steps which may happen in weeks, the same-day dental implants are quick healers. In our previous blog, we have explained 4 ways dental implant in linden can enhance your smile. Read on to discover more about same-day dental implants and how safe they really are?
What Are Same Day Dental Implants?
In just one visit, your entire dental implants are done. The entire process of tooth extraction, inserting the implant, and placing the crown on to the implant are done in just one trip. Here, you need to visit the dental implant dentist around three times. Once before the extraction, one during the procedure and the last post-the-surgery. With same day dental implants, the dental surgeon near you in Linden effectively locks the bridges in place and ensures that no movement takes place. The implant-aided crown is fabricated in such a way that it doesn't get in touch with the opposite direction.
For same day dental implants in Linden, orthodontists often use implants with small diameter. These are often affixed using flap-free surgery methods. Now, the important question is if SDI has any disadvantages. Well, yes, they do.
4 Disadvantages of Same-day Dental Implants in Linden:
Same day implants often cause pain since the socket doesn't get a chance to heal.
Post-surgery procedures are often uncomfortable.
The bone loss is very often more than the traditional dental implants in Colonia. This can lead to implant failure and loosening of teeth.
They have more chances of failures than traditional dental implants.
4 Advantages of Same-day Dental Implants in Linden:
You get a higher level of satisfaction if the treatment goes well.
You can eat and work during the recovery process, without disrupting daily life.
You do not have to wear uncomfortable dentures during the healing time of the implants.
You do not have to be without teeth for long with SDI procedure. Hence there is a lesser chance of bacterial infection.
However, in SDI, you will still need to heal your gums and jaws. So, a dental implant dentist in Colonia cannot implant the crowns unless the mouth is healed fully. So, you get a temporary tooth for the day and while you fully heal, it will be replaced with a permanent one.
Conclusion:
Dr. Richard Lukenda is a famous orthodontist who is well-experienced in SDI and the usual traditional implants. Visit the dentist office near you in Kenilworth, Clark, Garwood, Cranford, Winfield, Colonia, Rahway, Scotch Plains, Linden for more details. Call us at 732-428-4080 to arrange an appointment immediately.