The Advantages of Having an Emergency Dentist You Can Trust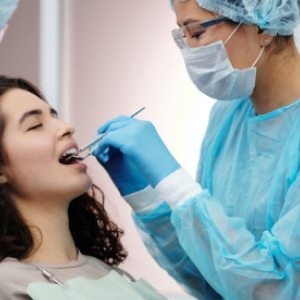 A dental emergency can strike at any time, leaving you with excruciating pain and discomfort. Unfortunately, the majority of dentist in Linden is closed after regular business hours and on weekends, making it inconvenient to access urgent care. In a previous blog post, we discussed all that you need to know regarding emergency dental implants . However, in this blog post, we will understand the advantages of having an emergency dentist you can trust.
This is where having an emergency dentist in Linden you trust comes in handy.
Benefits of Having an Emergency Dentist Near You in Linden:
Quick Access to Care:

Dental emergencies can happen at any time, and you need immediate access to dental care to address the issue. Having an emergency dentist, you trust guarantees quick access to urgent dental care whenever you need it. Your emergency dentist understands the value of prompt treatment, and they will prioritize your needs to provide the necessary care for a speedy recovery.

Pain Relief:

Dental emergencies come with immense pain and discomfort. With an emergency dentist, you can quickly get relief from any discomfort associated with the dental problem. Your emergency dentist has the expertise, skills, and tools to alleviate pain and discomfort, enabling you to get back to your daily routines faster.

Prevent Further Damage:

Delayed dental care can lead to significant damage and complications that may require extensive treatments and expenses. With an emergency dentist, you can prevent further damage and complications from occurring. Your emergency dentist will provide immediate care to address the dental issue and stop it from causing more damage.

Peace of Mind:

You don't have to worry about finding an available dentist or taking chances with unfamiliar dental practitioners during emergencies. Your emergency dentist is familiar with your dental history, and you know you are in safe and capable hands.

24/7 Availability:

Emergencies can happen any time of day, including at night and on weekends. It can be frustrating and stressful dealing with a dental emergency outside regular business hours. However, with an emergency dentist, you can access care whenever you need it, 24/7. You don't have to suffer through excruciating pain or wait until Monday to receive care. Your emergency dentist is always just a call away.
Looking for the Best Dentist Office Near Me in Linden?
Having an emergency dental care in Linden you trust is critical in times of crisis. The benefits of having such a dentist cannot be overlooked, including quick access to care, pain relief, prevention of further damage, peace of mind, and 24/7 availability. It's essential to establish a relationship with an emergency dentist early enough to ensure you can rely on them during emergencies. So, find a trusted emergency dentist near you and save their contact information for future reference. For more information, browse through our website or call us at 732-428-4080 right away!