Indications That You Require a Dental Implant Solution to Your Tooth Problems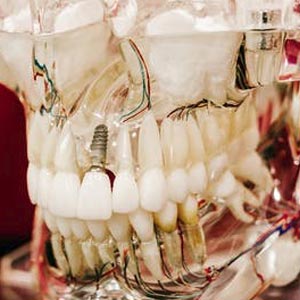 Dental implants in Clark are a restorative dentistry treatment ideal for people who have lost a tooth or more due to various reasons. Whether the cavity damaged your tooth beyond the scope of fixation or you lost a tooth due to an accident leaving a visible space, you may consider taking treatment by hand-picking dental surgeon for affixing dental implants in Cranford.
Dental Implant Treatment Near Me in Garwood: What Is It & When Do You Require It?
You cannot determine if you need a treatment or not if you aren't fully aware of what the treatment is all about. A dental implant in Garwood is an effective, long-lasting, and 100% safe procedure that replaces the damaged/missing tooth with a customized artificial tooth that looks and functions like a natural tooth.
Screw-like posts made of metal are used to replace the tooth roots for better functioning. You can decide whether you need dental implants in Colonia or visit a dental implant dentist in Rahway or any other location if you're experiencing the following:
When to Visit a Dental Implant Dentist in Kenilworth:
1. Your Existing Tooth is Severely Damaged:
If you have a broken/damaged tooth that cannot be restored by regular means; then you may consider getting dental implants in Rahway. A dentist always tries to save the maximum tooth structure with minimal treatment, but he may suggest you to get dental implants in Kenilworth if your case requires advanced treatment.
2. You Lost Teeth Due to an Accident:
Not many people are comfortable living with a missing tooth, as they might not feel comfortable interacting with others this way. If you lost a tooth and want to fill the space with an artificial tooth that looks and functions like a real one, you should consider visiting a dental implant dentist in Scotch Plains.
3. You Have Loosely Fixed Dentures:
No one would want to deal with loose dentures regularly, as it is inconvenient and can hinder your day-to-day activities. You can ask your dentist to replace loosely fixed dentures with dental implants in Linden, as it is a better alternative than dentures and works exceptionally well.
4. You're Experiencing Bone Loss in the Jaw Area:
Bone deterioration in the jaw area can be stopped with dental implants near you in Linden, as the procedure involves fixing of a titanium-based artificial tooth root that naturally bonds with the bone tissue.
Visit Our Dental Implant Dentist in Linden:
You can book a consultation regarding dental implants in Linden with Dr. Richard Lukenda at Lukenda Dental clinic, for a safe and pain-free treatment. Besides Linden, the clinic also serves people in Clark, Garwood, Cranford, Winfield, Colonia, Rahway, Kenilworth, and Scotch Plains. Visit our website to gather more information regarding appointments, testimonials and services provided. For more information call us at (732) 428-4080 and have a conversation right away!