Indications That You Need Emergency Dental Care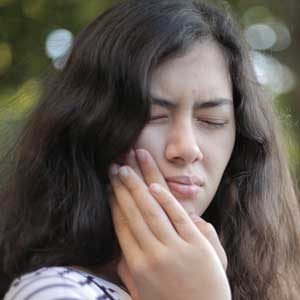 Oral hygiene is equally important as general health. Brushing twice daily, once before breakfast and once post dinner was a good practice especially followed in childhood. However, most don't follow it and end up with dental worries that deteriorate to become dental emergencies. Locating a Best Emergency Dentist Near You can be the solution.
Clark Emergency Dental Care Services:
Our Emergency Dentist Dr. Lukenda offers top-notch emergency dental care to communities of Cranford, Garwood and Winfield. Communities of Colonia, Kenilworth, Rahway, Scotch Plains, Linden and other surrounding areas too can avail emergency dental services offered by Lukenda Dental.
Early Signs of Emergency Dental Problems:
These are some important signs revealing that you indeed need emergency dental care.
1. Bleeding From Gums:
Bleeding from gums is often caused due to an underlying disease – periodontitis. If you see bleeding from your gums, you should not ignore it. This could be due to some underlying tooth infection that might get worse with time.
2. Severe Toothache:
Tooth disorders are often accompanied by moderate to severe toothache. If your toothache gets severe, it is advisable to consult a dental care specialist immediately in the emergency services.
3. Unbearable Pain and Pain-Killers:
Pain in the teeth can be unbearable at times. Taking over the counter pain-killers might have an instant calming effect; however, these have adverse long term effects which do not make them a good option.
4. Swollen Jaw:
A swollen jaw can be a sign of serious dental condition. If you see your jaw has become swollen all of a sudden, don't waste any more time. It is important to visit an Emergency Dentist in Clark.
5. Sensitivity:
Teeth sensitivity can often lead to loss of teeth. Although many ignore sensitivity until it becomes severe toothache, it is important to visit Clark Emergency Dental Care to get a filling done. Loose teeth increase the chances of swallowing with food.
6. Cracked/Knocked/Abscessed tooth:
Any of these can be caused due to reasons such as chewing hard food, damaged nerves and blood vessels and bacterial infection respectively. Emergency Dentist Near You in Clark is equipped to deal with any of the situations mentioned above.
Conclusion:
An emergency dental care is needed when your tooth pain gets unbearable. Often, such pain comes on without any early warning signs. Our Emergency Dentist in Clark Dr. Lukenda has brought his knowledge and experience to his dental office to serve the local communities including Cranford, Winfield, Colonia, Rahway, Kenilworth, Scotch Plains, Garwood, Linden and other areas around.