A Guide To Find The Best Dentist In Clark And Surrounding Areas!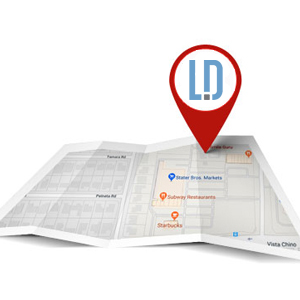 Visiting a dentist once in six months is the best for your oral care even if good care is taken at home like flossing, brushing, etc. Plaque and bacteria grow in between the teeth and if not removed turns into tartar which only a dentist can remove. A dentist helps in preventing bad breath, gum disease, tooth loss and bone loss. You cannot do away with a dentist.
Our dental office is located in Clark and serving the communities around it for years. We have the best-skilled dentists who are dedicated to providing excellent care of each patient. Choose us for the following reasons:
Our dentists are advanced in all dental procedures and have exceptionally skilled teams who assist them. Some dental offices also have dental hygienists as an added advantage.
They have good training and use the latest design technologies. They have the ability to transform your normal smile into a magical smile.
The services provided by our dentists in Clark and its surrounding areas are emergency dentistry, cosmetic dentistry, dental implants, dental veneers, dental surgery and Invisalign.
We are adept at offering other dental services such as Whitening, Fillings and Repairs, Dentures, Extractions, Bonding, Braces, Bridges, Crowns and Caps, Gum Surgery, Oral Cancer Examinations, Root Canals, and Sealants.
Our dentist in Clark is the best dentist serving the communities of Garwood, Cranford, Winfield, Colonia, Rahway, Kenilworth, Scotch Plains and Linden for years
Our dentists at Lukenda Dental make good family dentists as they are friendly and cater to all age groups and provide all sorts of treatments. They excel in making every patient, be it a kid or a senior member, feel comfortable and relaxed.
We offer special payment methods as they focus on patient's health and allow the patient to choose options according to their financial situations.
We provide extraordinary work and cater to one's schedule. They are located near you to help you with your schedules.
Places such as Rahway, Kenilworth, Scotch Plains, Linden, and other surrounding areas too can avail the dental services provided by a dentist in Clark. That is an advantage for residents of these places.
Our office also offers many modern amenities that no other dental office offers.
We are specialized in implants and general dentistry and take a look at the testimonials to know what others say about us
Check For These Basic Precautions:
Check if you can have scheduled appointments at your convenience and precautions in place for COVID 19.
Verify if they have clean offices or not and most importantly check if the dentist is a member of A.D.A.
Search "Dentist Near Me" On The Internet:
There are many best dentists serving the communities of Clark and other surrounding areas. Call them for an appointment to avail the best dental services today.